It's that time of the year where we all take stock of what's happened throughout the past 12 months and consider what we can expect from the next dozen. With that in mind, we've assembled a handful of fast-growth industry insiders and picked their brains on what 2020 has in store
We're getting there. Even the hardest-working leaders will be preparing for some well-earnt R&R time now that the festive season is here. It's a chance to not only battle for the remote, guzzle on roasts and mulled wine, or get fiercely competitive about board games, but also an opportunity to reflect.
So when the gravy and custard-laden fog passes, the New Year is the next imminent destination on the calendar, for which many will think about how 2019 was for them, while simultaneously gearing up for 2020.
With a general election now done and dusted on this side of Christmas but Brexit still yet to happen, the UK's entrepreneurs and investors have taken it all in their stride and continued to operate like it's business as usual. How does the next year look though? What are those operating within the fast-growth business environment expecting to happen in terms of trends and developments? We found out by picking the brains of some industry insiders.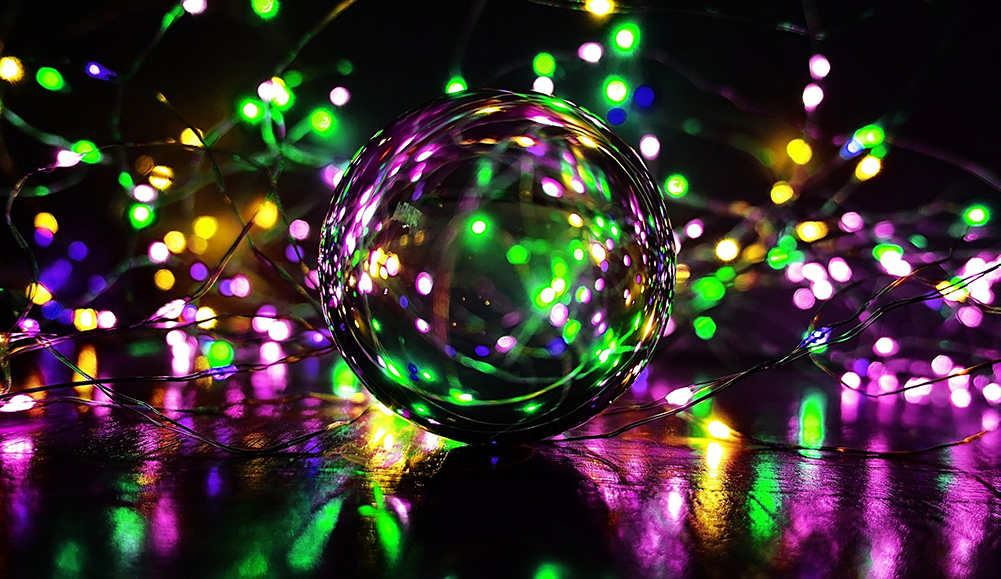 Oli Barrett, business founder and connector
"In 2020, we will look beyond the US for inspiration and instead to China. For better or worse, this is a country which is changing the world. Businesses will start to talk about love in the same way which they have spent the past few years talking about purpose, and the most enlightened leaders won't be afraid to mention it. Conversations about diversity and inclusion will evolve to encompass a far deeper exploration and understanding of neurodiversity. Business leaders will begin to prioritise sleep in the same way they have prioritised exercise. 2019 was the year when businesses and individuals reflected more deeply than ever before on their carbon footprint. In 2020 they will become more serious about actively measuring it and talking about it."
"In the US, job stress costs employers more than $300bn annually and may cause 120,000 excess deaths each year. In China, one million people may be dying from overwork. The infuriating truth about modern work life is that, even as organisations allow management practices that literally sicken their employees, those policies do not enhance productivity or the bottom line, thereby creating a lose-lose situation."
"By fixing workplace issues such as long work hours, work-family conflict and economic insecurity which are toxic to employees, managers can increase engagement, slow turnover, and begin to reverse damage done to people's physical and emotional health."
"From our vantage point as IP attorneys, the interest in machine-learning and other fields of AI shows no sign of letting up and indeed is gathering pace as we go into 2020 – particularly so at the intersection between computer technology and healthcare. Here we're seeing a lot of disruptive innovation not only in known areas such as drug discovery but also in the mental health industry, in diagnostic testing, and even in the distribution of pharmaceuticals to patients, as discussed in more detail by some of my colleagues in their recent articles here and here. I would expect to see even more cross-industry ideas such as these emerging in 2020 and beyond.
"Of course, like any other technology, having the right IP strategy can be critical to getting these ideas off the ground and we are fortunate in Europe that the European Patent Office (EPO) is well advanced in its thinking on how the law applies to such inventions, which allows for legal certainty as to whether the concept is protectable from an early stage. That said, we are eagerly awaiting a decision from their Enlarged Board of Appeal which will clarify how inventions relating to computer simulations are to be dealt with and, if this returns a positive answer, I can see the potential for a similar surge of applications in that area."
David Grout, CTO of cybersecurity firm FireEye
"With the recent UK general election, as well as 50 elections in EU member states and the US presidential election coming up in 2020, election security could not be more important. Disinformation and the deliberate dissemination of false information has been of particular concern, due to its proven potential to destabilise democracies and create distrust amongst the public.
"Our research shows that nation-state backed disinformation campaigns around elections still continue with the likes of Russia and Iran operating full-time, government-backed disinformation operations which are likely to continue in 2020. It is important to point out that these campaigns do not ebb and flow with elections but continue all year round, drip-feeding disinformation into public consciousness. Governments and online platforms need to coordinate their efforts to control this changing threat landscape – whether it be fact checking, removing misleading content or tighter regulation. There is lots of works to be done to ensure that disinformation doesn't become an accepted evil of modern elections."
Andy Moseby, corporate partner at tech and digital law firm Kemp Little
"I think the only thing we can predict with any certainty for 2020 is more M&A market uncertainty, but I expect we'll see – as a way of hedging acquisition risk – an increase in the use of warranty and indemnity insurance. In an increasingly competitive market, brokers are offering attractive products, minimising the acquisition risk for buyers (or the risk of sale proceeds claw-back for sellers) with comparatively low premiums.
"I also expect to see the use of AI and machine-learning software in the M&A process becoming more commonplace. We've already invested in a number of data analytics tools to make the legal process more efficient and the deal risk more predictable. These are currently relatively simplistic solutions, but it's not hard to envisage how an evolution in the technology towards more innovative and creative higher-learning tools could revolutionise M&A deals – helping buyers identify those target companies which could be transformative and ensuring integration takes place in a way which maximises the chances of the acquisition being a success."
With the decade drawing to an end, it's clear that there's both risk and opportunity ahead alongside the continued theme of uncertainty. But one thing's for certain – in the same way we've witnessed the tech ecosystem thrive over the past ten years, the power of network and community shouldn't be underestimated as innovators look to make the future a bright one.