Graham Hussey is the founder of Dream Factory, an innovative new content production studio catering specifically to early-stage startups. One of the best-connected people in the London startup scene, and a startup media pioneer, Graham's previous venture was Startup Van, a video channel for which he interviewed thousands of founders over several years. After 18 months more or less starved of face-to-face contact, during which online content has been more important than ever for reaching an audience – and with Dream Factory opening its doors to bring the community together and create great content – FieldHouse's Iain Alexander sat down with Graham…  
You made your name with Startup Van, which became one of the most prolific startup media brands. For anyone who's not familiar, what's the Startup Van story — where did the idea come from, how did you get started, and what did you achieve?
We got going with Startup Van eight years ago – it was before anyone had put any effort whatsoever into business video content, everything was fairly boring before we came along.
We put our own money into renting a vintage VW camper van and hiring a production team to film at Web Summit back when it was still held in Dublin. We got huge viewership on the content, and got approached by several large blue chip companies to sponsor the content. We realised we were on to something, quit our jobs, and the rest is history!
We set out to create incredible business content. We ended up becoming the most viewed business content in Europe, so to say we achieved what we set out to do is an understatement!
Startup Van leaned hard into video from day one — do you think you were ahead of the game when it comes to media embracing new channels? 
We were ahead of the game, for sure. Facebook Live launched during the early days of Startup Van, so we created a daily founder chat show that was streamed live on Facebook every day. The Facebook algorithm was kind to us, which resulted in some great metrics – obviously important when it comes to closing sponsorship deals.
Startup Van really seemed to have its finger on the pulse — so many founders who appeared with their unknown early-stage companies went on to raise plenty of funding and build incredibly successful businesses that are now household names and cornerstones of the UK tech ecosystem. What's your secret — do you think you have a particular knack for judging who's going to do well?
I'd love to say I had a knack for picking winners! The reality is, I interviewed 3,000 founders face-to-face. It's a numbers game – it's not surprising that out of those 3,000 a good few went on to scale amazing companies.
We did index heavily on super-passionate founders, though. That was mainly to make sure we got an interesting interview – but passionate founders are determined founders, and for sure this plays a role in building a successful business.
What did you learn from the Startup Van years — about startups, about the media, about building your own business? Looking back, is there anything you would have done differently?
I learned that every founder goes through heartache more than they care to mention, and that success brings its own troubles, so this built a level of compassion and curiosity which to this day helps me build meaningful relationships.
When you're building a media business, or just creating content, you can easily overthink everything, and it will get you nowhere. Just getting started and keeping going is key – you can finesse the details along the way.
Startup Van brought me to where I am today, so I wouldn't change it for the world – even life's mistakes shape the person you are.
Presumably you could quite easily have started another media company, with the Startup Van experience under your belt. But your new venture, Dream Factory, is a content production house for early-stage startups — rather than making your own content for your own channel, you're making it for others to put on theirs. Could you talk a bit about the proposition, how you came up with it, and why you didn't go back down the media route?
I've spent years making killer content featuring founders and startups, but they always asked us how we could help them create content for themselves. Now we finally can. 
Dream Factory is the only content creation house for startups. For an annual membership of just £2,000, startups can create unlimited video, podcast, and photographic content.  We have all the studios, the latest equipment, and a director of content to help with everything from storyboarding to lighting to make sure your startup's content is groundbreaking. We even do discounted rates for special seed and pre-seed startups.
We ask all startups to apply. Applications are reviewed by our memberships committee to ensure that we cultivate the best community of founders who are passionate about content, and who we can turn into creators. 
Why do you think content is so important for early-stage startups in particular? And with that in mind, why do so few of them invest in doing it really well?
One third of the time people spend online is spent watching video content – I don't know about you, but I would want those people seeing my brand! It's hard for startups to invest in content – founders who aren't members of Dream Factory know how hard it is, both money-wise and, even worse, the drain on time.
Dream Factory emphatically isn't a co-working space, but you're definitely building in some strong community and events elements alongside the content studio. At a time when a few different spaces have shut their doors for good, presumably you're very confident that the ecosystem's appetite for communal experiences is going to bounce right back after Covid?
I've never had so many people ask to meet in person – I think founders are really desperate for that human contact. We hoped to have 30 show up for our first event at Dream Factory – 137 founders came that night, which says it all really. Off the back of that one event, we had startups raise capital from some great angels, startups getting together to use each other's services, and great new friendships made – serendipitous relationships which would never happen on a group Zoom call.
You've picked up a great space in Shoreditch — was the location important to you? After a lot of talk of the London startup community drifting away from the old Silicon Roundabout haunts in recent years due to high rents, do you think it's ready for a renaissance?
We wanted an aggressive, in-your-face location that people would love. Founders have been through mountains of sh*t the past two years, but they're going to pull us out of it – we wanted to give them somewhere super-visible, not for them to be shoved into some random, anonymous, identikit third-floor office somewhere nobody wants to go. East London and startups go hand-in-hand, and this location is the new epicentre for startups, which we're so proud of.
If any of our readers want to find out more about Dream Factory, how can they get in touch?
Go to DreamFactory.Ventures and book in a tour! The team loves figuring out how your business can go to the next level, content-wise and beyond. 
—
If you're a founder who's always wanted to take your startup's content to the next level – whether it's getting better headshots, creating a YouTube series, or recording your own podcast – but you've always been put off by the cost and complexity, you can check out what Dream Factory has to offer here and get in touch with Graham. And if you're an investor with startups in your portfolio that you think could benefit from what Dream Factory has to offer, spread the word and put them in touch!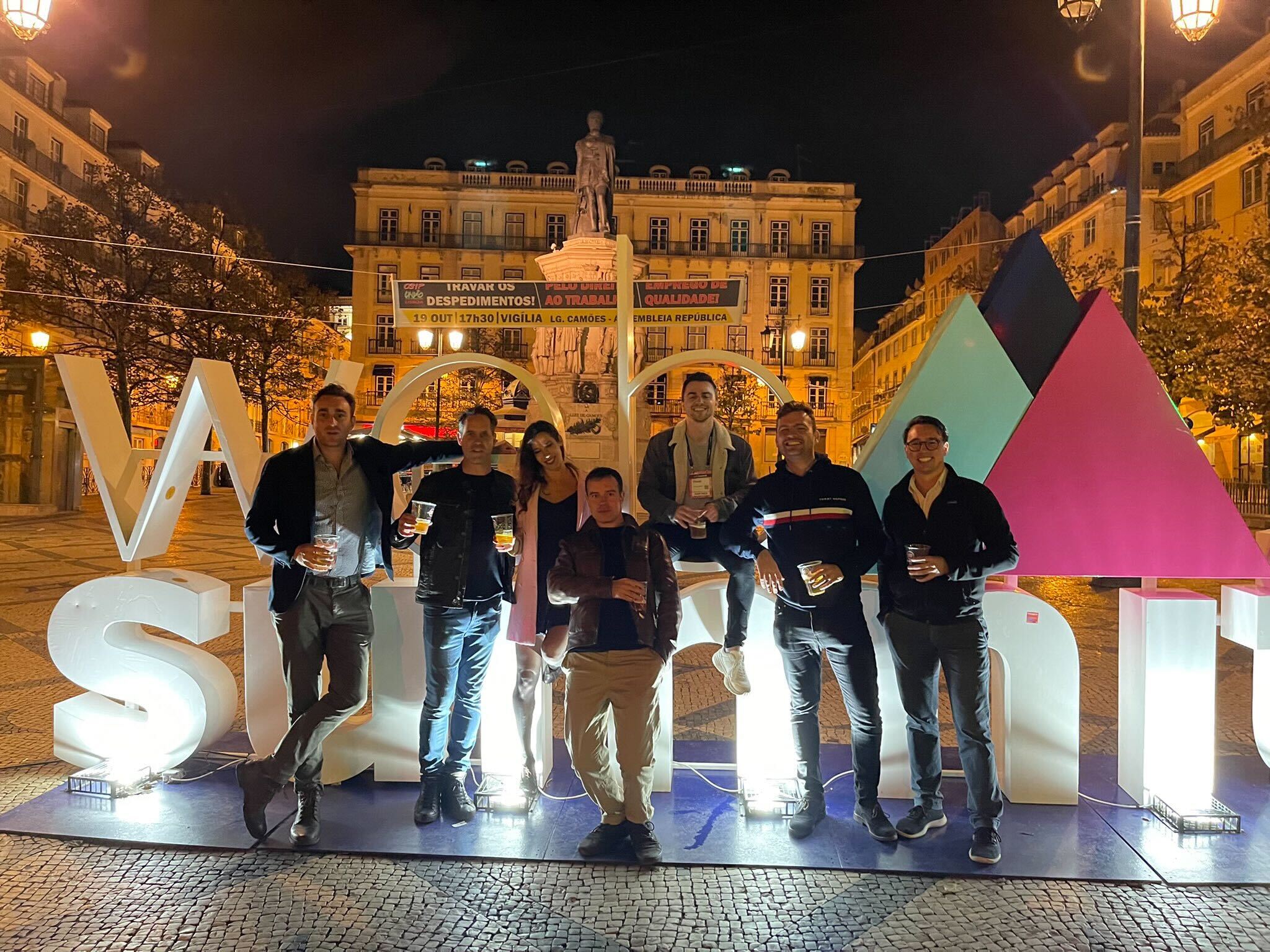 Web Summit 2021: Europe's largest tech conference comes alive at night